The department of Pathology consists of a dedicated team of individuals with varying interests, duties, and responsibilities. The faculty is very diverse and includes those with significant clinical service, teaching and research responsibilities. To accomplish all of the roles of our Department, we rely on our faculty and staff. To achieve excellence in research, teaching and service, requires a special group of talented and dedicated individuals.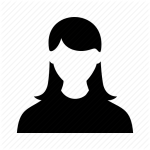 DR. NADIA NASEEM
Professor / Head of Morbid Anatomy & Histopathology
MBBS; M.Phil; Ph.D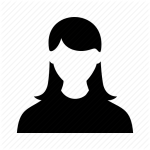 Dr. Maham Akhlaq
Assistant Professor
MBBS; M.Phil; Ph.D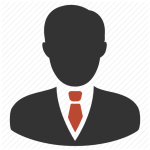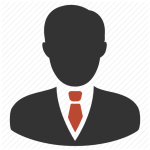 MR. SAMEER ANJUM
Lab Technician
Diploma in MLT
Visiting Faculty/Staff
1. Dr. Sadia Anwar (MBBS; M.Phil.)
Associate Professor of Pathology
Gujranwala Medical College
Gujranwala.
2. Dr. Bushra Nisar (MBBS; M.Phil., PhD Scholar)
Assistant Professor of Pathology
Postgraduate Medical College Institute
Ameer-ud-Din Medical College
Lahore.
COLLABORATING DEPARTMENTS / FACULTY AT UHS
Dr. Saqib Mehmood

MBBS, MSc Ph.D

Human Genetics/Allied Health Sciences

Associate Professor

Prof. Dr. Abdul Hanan

MBBS, DCP, DpBact, MRCP Path, FRCP Path (London)

Microbiology

Professor

Dr. Sidrah Saleem

MBBS, PhD

Assistant Professor

Prof. Dr. Kalid P. Lone

M.Sc, M.I.Biol, PhD (Birmingham)

Physiology and Cell Biology

Professor

Dr. Ghulfam Ahmed Baryar

(PhD, (France), MSE (Paris), MRD (Paris), IUD (France)

Assistant Professor

Dr. Saba Khaliq

PhD

Assistant Professor

Dr. ShahidaMohsin

(MBBS, MS (Belgium), FCPS (Pak)

Hematology

Associate Professor

Dr. Naseem Saud Ahmed

(MBBS, MPhil, PhD)

Pharmacology

Professor

Dr. Mohammad Shazad

(PhD)

Assistant Professor

Dr. Nadeem Afzal

(MBBS, MSc (London), PhD (Pak)

Immunology

Associate Professor

Dr. Shahjahan

(PhD)

Immunology

Assistant Professor

Prof. Muhammad Aslam Khan

(M.Sc. (Punjab), D.Sc. (Mainz, Germany)

Human Genetics and Molecular Biology

Professor

Dr. ShagufaKhaliq

(MSc, PhD)

Professor

Dr. Ghayyor Ahmad

(MSc, PhD)

Assistant Professor

Dr. Munir Ahmed

(M.Phil, PhD)

Assistant Professor

Dr. Sarah Ghafoor

(BDS, PhD)

Oral Biology

Assistant Professor

Dr. HaibaKaul

(MPhil, PhD)

Biochemistry

Assistant Professor

Dr. Ali Ahmed

DVM, PhD

Animal House

Veterinary Officer

Mr. Waqas Latif

MSc

Research Methodology & Biostatistics

Biostatistician